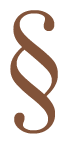 ---
Ortiz, Rivera, Rivera & Co. is Certified Public Accountants and Consultant firm organized in 1990 in the Commonwealth of Puerto Rico.
FIRM ORGANIZATION
Actually our partners are: Orlando Luis Ortiz Cabrera, CPA, CFE, CFF; Marco A. Rivera Zúñiga, CPA and Zoraida Cruz Claudio, CPA. Our staff is technically prepared and trained to offers a quality services to our clients in audit and consulting. We belong to American Institute of Certified Public Accountants (AICPA) and in our recent Peer Review we got a unmodified opinion in our practice. Also, we belong to Private Company Practice Section (PCPS).

We have associate consultants, such as: lawyers, information systems services, economists, insurance companies, investment companies, among others.


OUR MISSION
Providing the best services in the area of our profession with a high sense of responsibility and competitiveness, using the most recent and innovative resources resulting in the concept of value added of your business.


EXPERIENCE
Our expertise in auditing, consulting and related to our experience of over twenty years service areas have diversified in different organizations, such as: government, manufacturing, distribution, schools, cooperatives of various kinds, supermarkets, construction, nonprofit institutions, services, auto sales, related services, retail and wholesale services, etc.