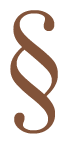 ---
We have the most modern computerized systems and programs to offer efficient services of accounting, auditing and consulting.
Using the following programs:
Sage
Quick Book Pro, Peachtree Premium Accounting and WordPerfect Office
Microsoft Office 365, Microsoft Office (Power Point, Word, Excel, Outlook, etc.) for all the aplications.
Knowledge on Great Plains
Also, we use the Creative Solutions audit programs to accelerate certain stages of audits using laptops. To help being available to our customers, we file reports in the cloud. These programs provide a complete integration to Windows Microsoft Office programming that allows you to generate reports with illustrations and graphs needed for better interpretation of the information. Each and everyone are available for our customers.